Our company is people with awesome ideas and flaming hearts willing to create! We are growing at a robust pace, as are our ambitions and goals.
The top product and the love of our players are our priorities! And the comfort and care for our employees are the foundation of our team!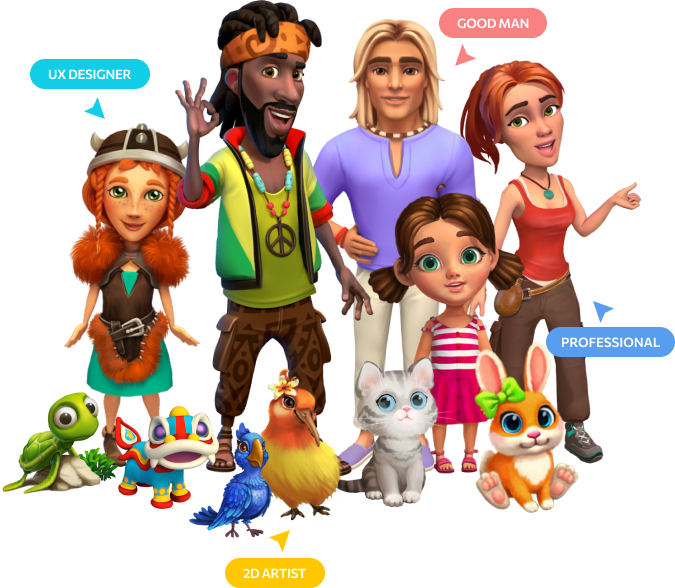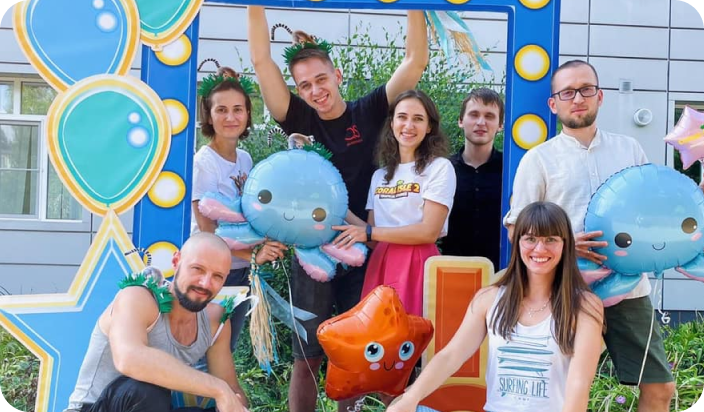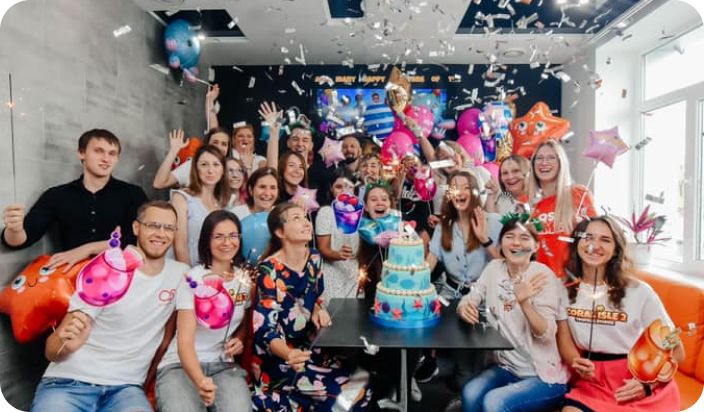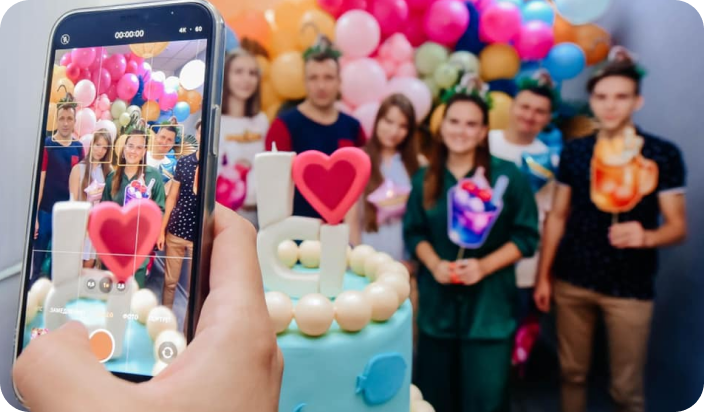 Let's go back in time and retrace the journey we started many years ago that brought us to game development.
As always, it all started with a simple idea…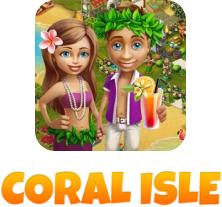 The QuartSoft company has already been present in the IT market since 1999.
But in 2010, the Flash-developers department conceived the idea of creating an online farming or city-building game. That's how the story of the formation of our QS Games department begins.

Already in 2012, our very first game, Coral Isle, was launched.
The project was a tremendous success for both the company and the team. The game quickly made it to the top 50 Top Grossing on Facebook. We found articles about our game on dozens of different review sites for browser games.


Over time, we made a decision to develop another live service game with an in-depth storyline and fantasy setting — Farland.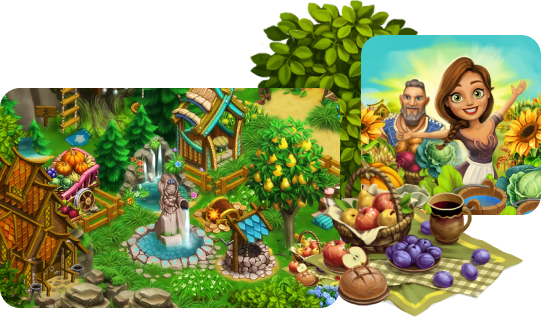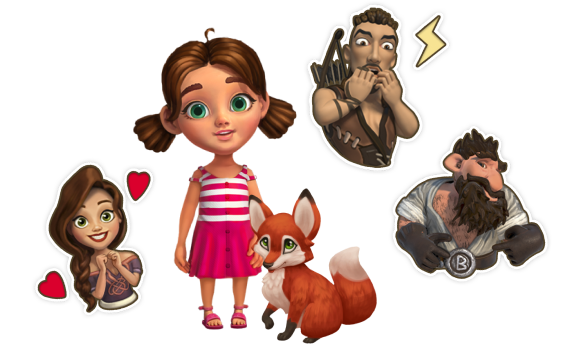 The game was launched in 2018. The audience share of both our games rose consistently and entire fan communities were set up themed both around the games themselves and their characters.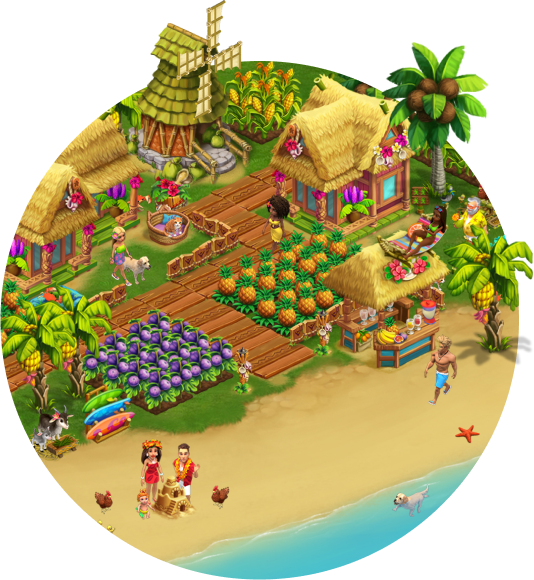 Start of work on the Papaya game project.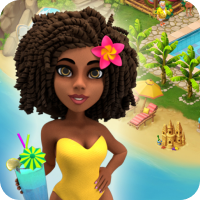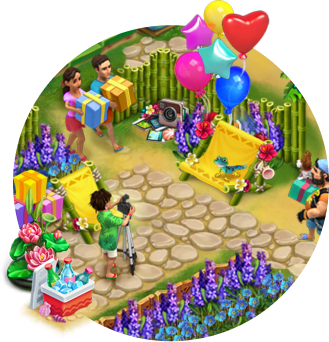 Successful launch of Papaya at the very beginning of the year.
January
Getting started on the sequel to Coral Isle
March
QS Games goes remote with the whole World
October
By the end of 2020, the sequel to Coral Isle 2: Tropical Stories was successfully launched.
We so much wanted to give our players a new experience that we even developed for them the system of transferring from the old game to the new one, which allowed them to transfer some of the resources.
Rebirth of Coral Isle in the new and even cooler and larger-scale Coral Isle 2: Tropical Stories

December
Close Flash Player
Work on the mobile version of the game Farland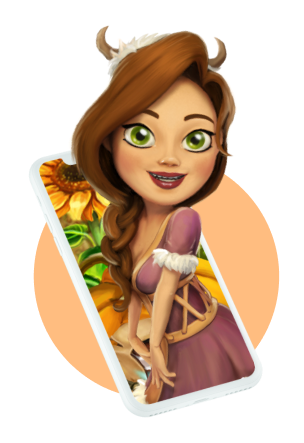 We are also planning a lot of magic, but we will tell about it only to those who will join the team in its exciting adventure.
Uhh … who knows?
Maybe we'll open a new department on Mars;)
We work


remotely from different countries

and cities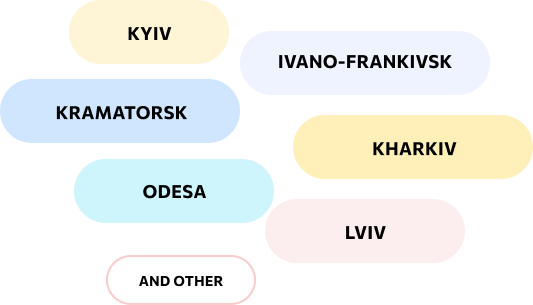 Joys of the Job
It's to work in a company of cool people, creating a product that millions love!
Contact Us